WOW! Stunning work, and congratulations to the INEX-PRO Design/Landscape team for a brilliant WIN!
Apart from the fact I just want this landscape in my backyard, this is a great example of how beautiful natural materials, design and craftsmanship transform a space. The boxes are all ticked for; opulent use of space; use of natural surfaces that are both decadent and user-friendly; the space is lovingly enclosed with screening of both natural foliage and architectural feature screening without encroaching on the living area or the stunning skyline.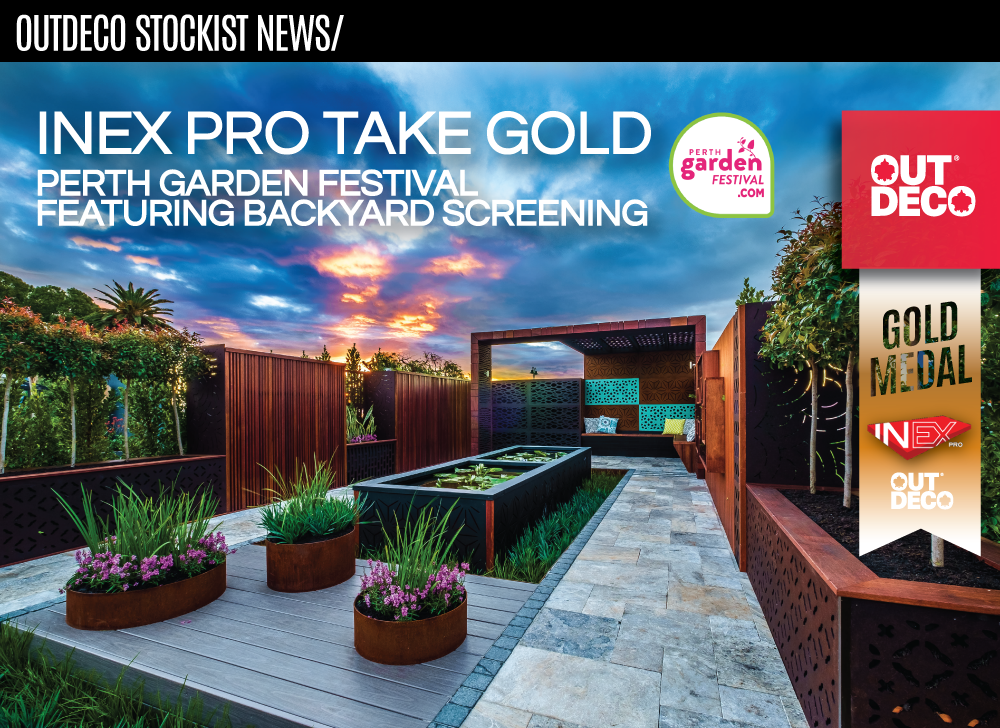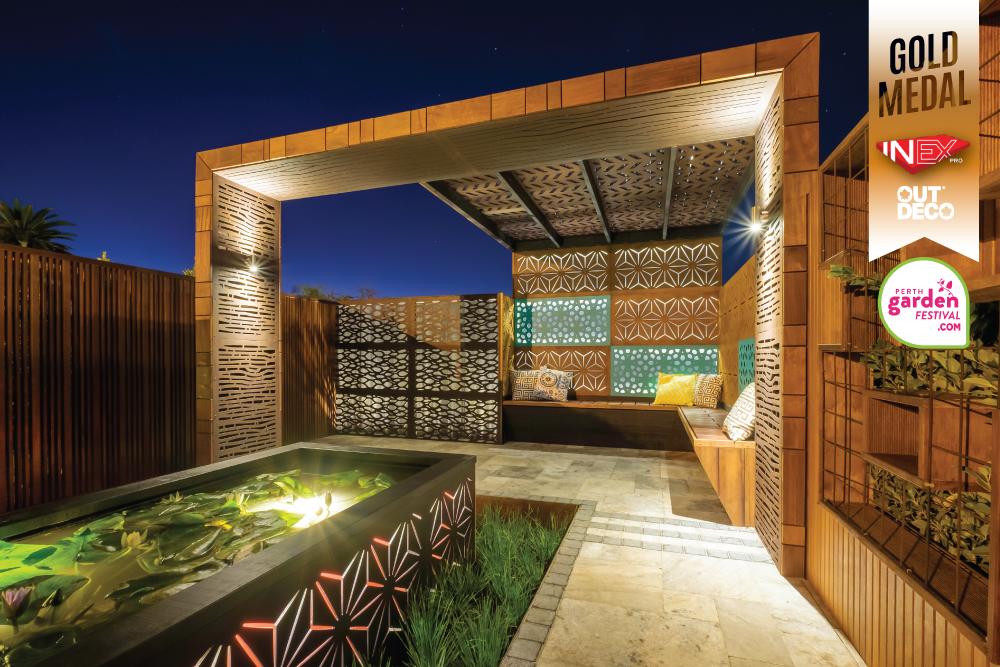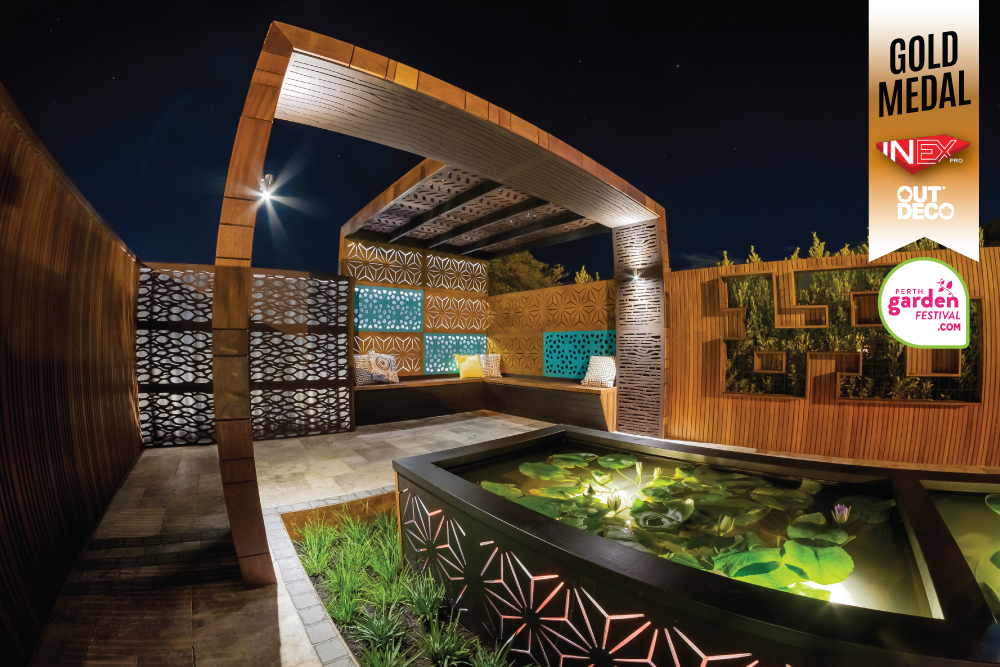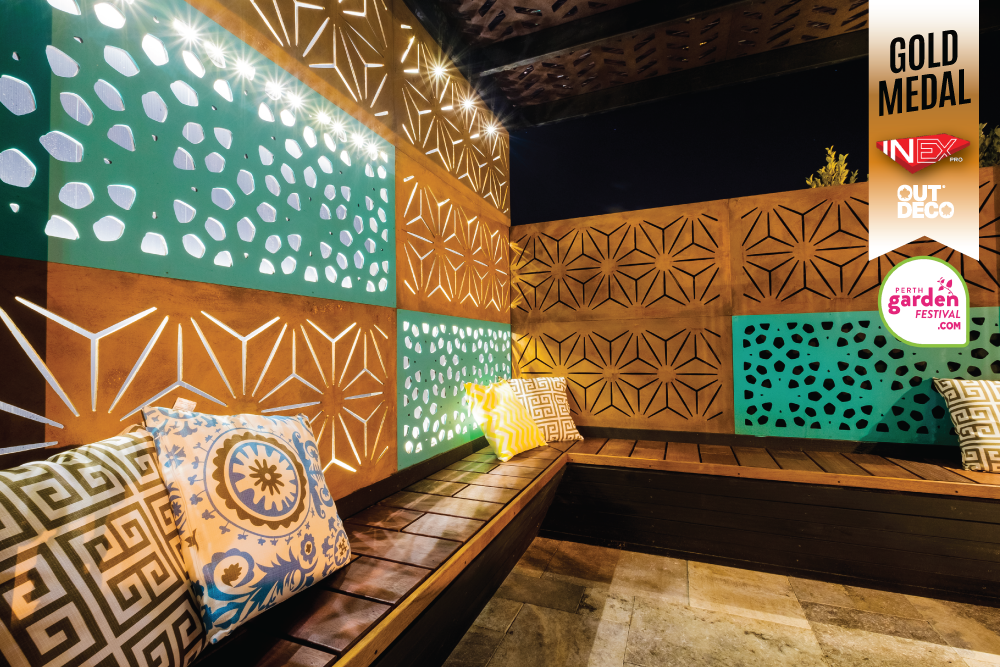 SCREENING; It's also a great showcase of OUTDECO screening with a style or mood for every project and position. The boundary fences and pergola- shelter structure could be very uninviting utilitarian features, but they've been expertly appointed with feature screens to lift their function and appearance to an architectural level and compliment the scene.
BACKLIGHTING; The pictures speak for themselves, but even just a few small accents of backlighting (or other lighting effects) can transform your outdoor space at night. The beauty of 'the outdoor room' (your bakyard) over every other living area in your residence is that it is has a 1000 moods for every minute of the day and seasons, and backlighting is just one way to extend your love and functional use of this space.
Read More Here : Outdeco